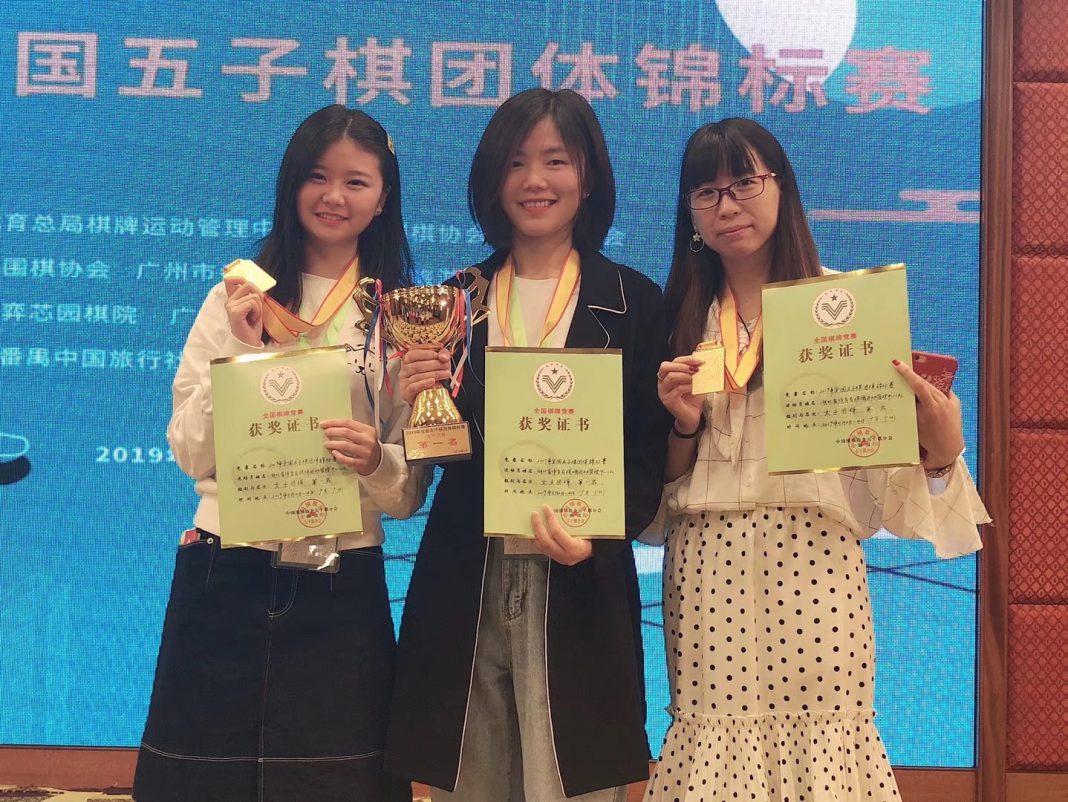 As mentioned in before news whopping 78 teams competed in this years' tournament. It was a great event with passionate atmosphere, team work and recognition of the importance of sportsmanship. It feels the newer players are understanding even better nowadays how important is teamwork. The process is less about showing off, less of an individual dopamine push but rather a learning process and acknowledgement that everybody involved are part of it collectively and really feeling, enjoying what we are together doing is fun developing also keeping the mind sharp, not so importantly the outcome.

This was an important event but stay tuned for October for "the big game" where all Chinese players play the biggest and most important tournament in 4 years. Discussions have been started to have more thorough broadcast but we will see can it be done sooner or probably in the future.
In any way the development and passion the game has in China now is impressive and should there be some sort of introduction funding teamwork plan from the international federation with Chinese government association, some groundbreaking ideas and acts might be decided for expanding the games communities we enjoy.

If any foreigner would be interested surely worth visiting the Chinese team games – feel the event was great. Perhaps there is also a thought to initiate some kind of an international open team league tournament in the future in China?

Visit here to see the official article about the tournament.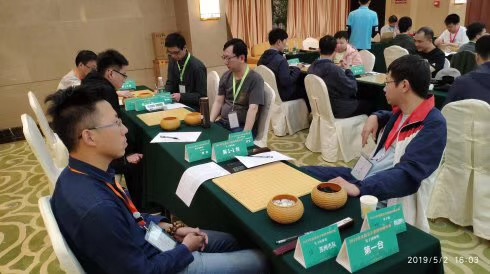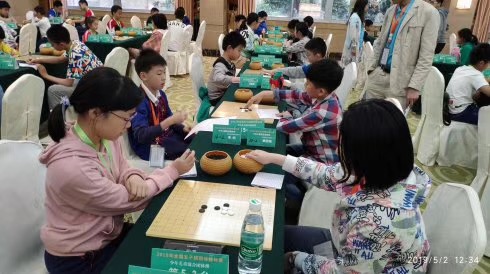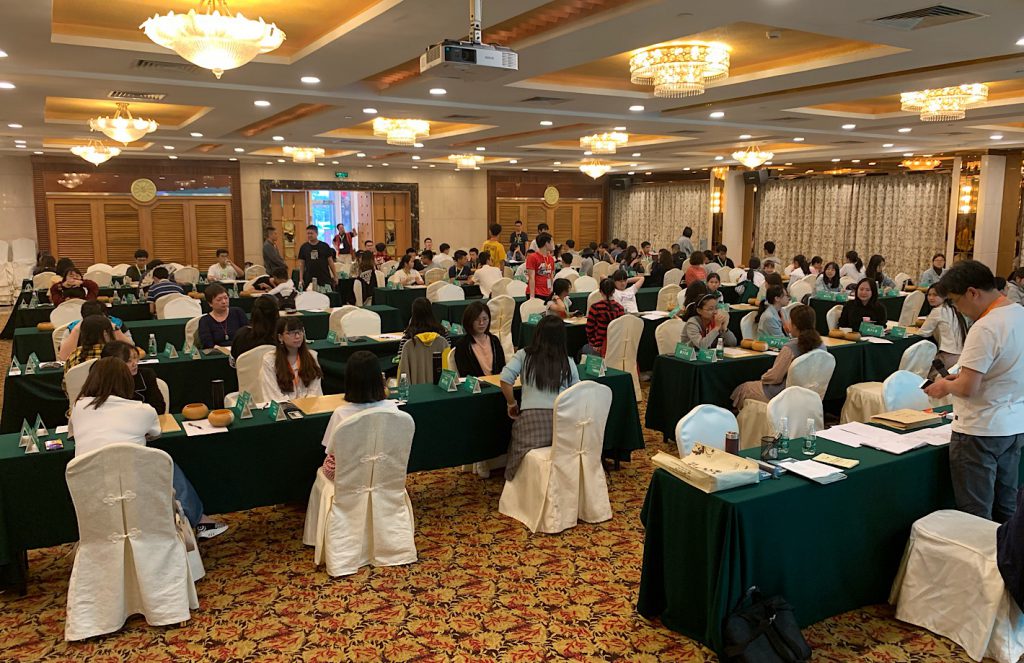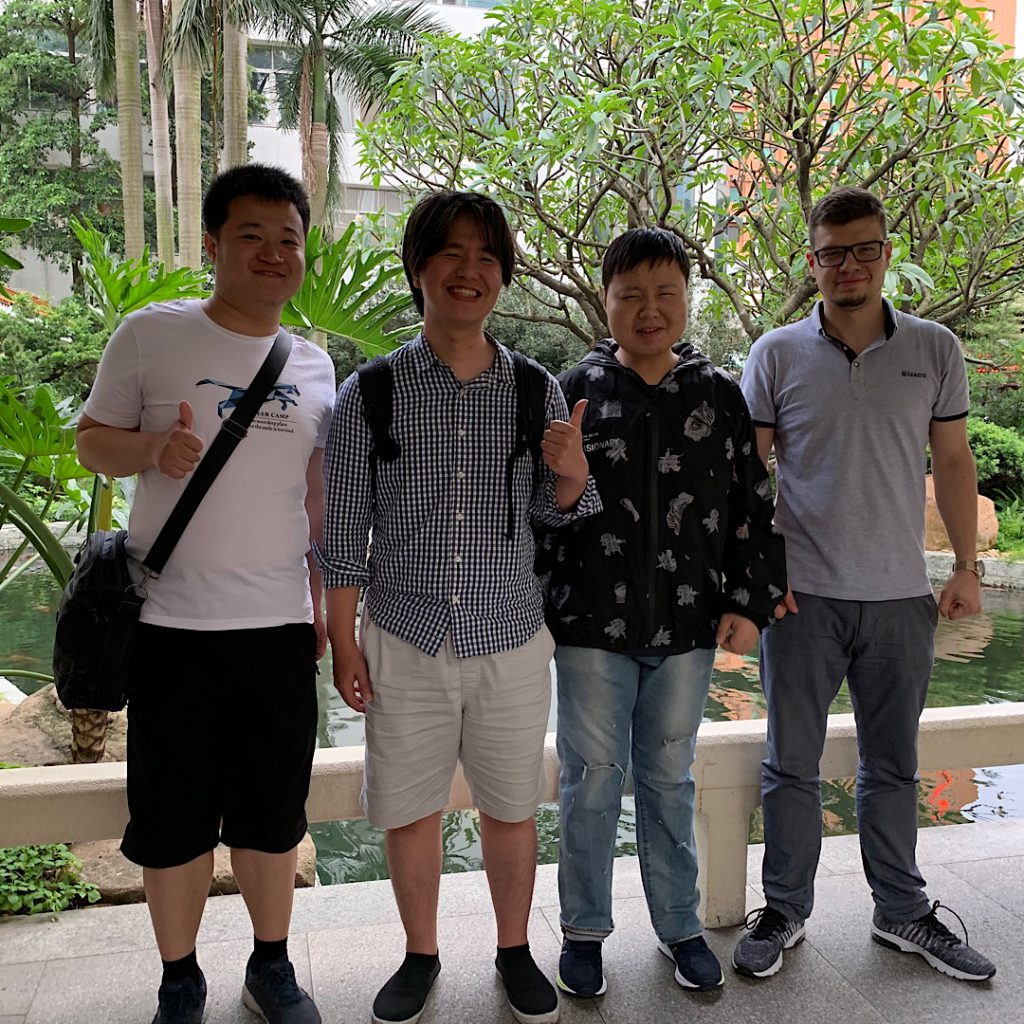 Congratulations to the winners of the man tournament this year Huang Liqin, Zhu Kai, He Qifa (team Guangdong 1).

The results of the Men Tournament:

1. Guangdong I (Huang Liqin, Zhu Kai, He Qifa) 
2. Jiangsu (Zhang Yifeng, Chen Jing, Xi Zhenyang) 
3. Hubei (Mei Fan, Cao Dong, Yin Licheng) 
4. Shanghai (Jiang Qiwen, Ge Lingfeng, Huang Yufeng) 
5. Hainan (Lu Hai, Wu Di, Huang Shengming) 
6. Pixing Zhanyue (Ni Zhongxing, Wang Qichao, Hao Tianyi) 
7. Shandong (Liu Yang, Ma Hongzhou, Lan Zhiren) 
8. Henan (Huang Jianguang, Zhang Wenbo, Xia Sheng) 
9. Beijing (Zhu Tianyi, Hu Guanzhao, Yang Tingyu) 
10. Zhejiang (Zhang Jiguo, Xie Weixiang, Fan Xingcen) 
11. Shenzhen Pingshan (Liao Zhenhuan, Liao Xinyu, Chen Jinghui) 
12. Guangzhou I (Yao Zepeng, Chen Sizheng, Cai Dinghui) 
13. Guangzhou II (Zhan Liyang, Sun Jinxue, Zheng Haijie) 
14. Sichuan I (Zhang Shuhao, Chen Xin, Qi Guan) 
15. Suzhou (Fu Liang, Wang Weishi, Wu Baogang) 
16. Guangdong II (Lin Yizhong, Liang Zhaohui, Chen Zongchuan) 
17. Guangzhou Haizhu I (Li Chenwen, Chen Yifan, Huang Jingqin) 
18. Sichuan II (Zhong Yuyang, Chen Tianle, Liu Yicheng) 
19. Shenzhen (Wu Xingchi, Wu Bo, Zong Yicheng) 
20. Guangzhou Haizhu II (Huang Jianwen, Liu Xin, Wan Maili) 
21. Southern Medical University (Li Zeming, Chen Chuhao, Shen Rongkai) 
22. Guangzhou No. 97 Middle School II (Chen Qimin, Ma Jianchong, Pan Weiqi) 
23. Guangzhou No. 97 Middle School I (Chen Junyu, Liu Yide, Chen Lejian) 

Several times in a row Hubei 1 has won the women team tournament. Congratulations to the winners Wang Qingqing, Wu Zhiqin, Liu Xun (Hubei 1).

The results of Women Tournament:

1. Hubei I (Wang Qingqing, Wu Zhiqin, Liu Xun) 
2. Shandong-Hainan (Wang Yelin, Yu Yajun, He Xian) 
3. Shanghai (Zheng Wenxin, Li Jie, Wang Zhe) 
4. Zhejiang (Cheng Yanzhen, Zheng Yining, Jin Yichan) 
5. Jiangsu (Xiao Huifang, Zhu Yao, Chen Xing) 
6. Guangdong (Li Xiaofang, Yu Yaping, Zhang Yanping) 
6. Hubei (-, Zhang Hongmei, Dong Xiaoli) 
8. Sichuan (Luo Yan, Shen Lanxin, Li Xiaoqing) 
9. Guangzhou (Deng Yanfang, Xie Jiamei, Huang Lijing) 
10. Beijing (Zhao Hui, Peng Lulu, Cao Xueyu) 
11. Xiashiling (Fan Chenjing, Feng Xiaoran, Li Zhuowen) 
12. Southern Medical University (Liu Yuxu, Yu Yuanfang, Li Sixiao) 
13. Guangzhou No.97 Middle School I (Chen Yuxin, Gao Quanchengwei, Chen Xin) 
14. Guangzhou No.97 Middle School II (Du Xi, Qiu Qing, Yuan Yuan) 

Top 3 places of the University students tournament (17 teams):
1. Yue er team 2 (Chen Guangyue, Cha Shicheng, Zhang Wanting)
2. Hunan (He Shujun, Zhu Xiangyu, Huang Ziangning)
3. Zhongshan university (Guo Guangcheng, Xu Tao, Zhao Yuan)

Top 3 places of the children tournament:
Pointing out that in children tournament top 8 teams were either from Shanghai or Zhejiang and all together there were 24 teams.
1. Shanghai 1 (Ma Zheng, Qiu Haiyue, Zhang Xinyi)
2. Shanghai 3 (Ning Haoran, Zheng Yongkai, Wang Jiaxin)
3. Zhejiang 1 (Chen Zihan, Li Bolai, Shi Qiaochu)