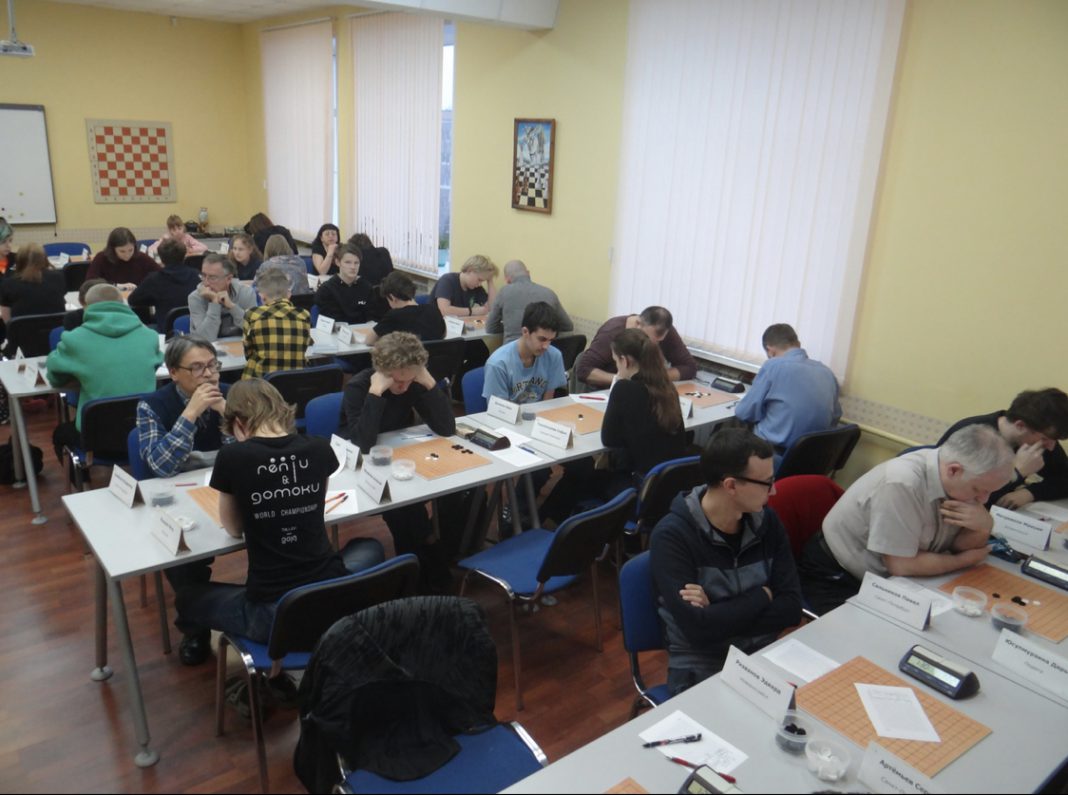 The Russian First League is an exciting swiss system renju tournament that attracts players all over Russia, and also in the past Estonians have joined.
It is a qualification tournament to the Russian High League final, which determines the Russian Champion. Top 10 players from this tournament will join top 6 of the last year's best from the High League and 16 players will play a round robin championship in February, this time in Yaroslavl.
The last year's Russian High League standings here.
Karasyov being the sure leader of the tournament haven't lost a single game before the last round had to face Rizvanov. Even though it was clear they both would get in top ten, the fight for glory to win was still on. Rizvanov played a good game and executed a strong attack to win the tournament by a small margin of coefficient.