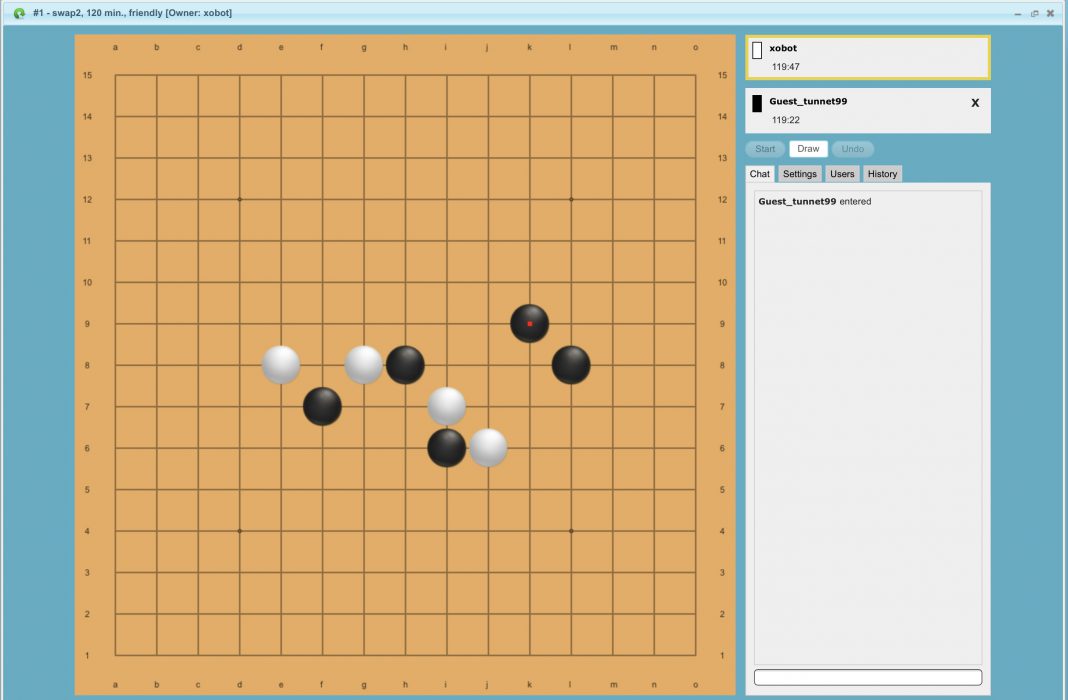 The traditional Czech gomoku tournament Fishparty – which boasts itself with 16 years long history in Hradec Králové city – will not add the 17th mark this spring. The tournament had to be cancelled in its scheduled dates 4-5th April due to anti-corona measures in Europe.
However, if we cannot meet live, let's play online instead! We would like to invite you to the first edition of Fishparty Online! The tournament should bring a unique experience of hardcore online games with decent time limit 20 min + 5 s per player and 7 rounds. Starting on Saturday 4/4 9:00 a.m. Prague time and ending around 14-15:00 p.m. Reserve at least 5 and half hour of your time for epic gomoku battles!
Needless to say all participants are expected to play fair and square, without aid of any program or database. We also welcome players who add their real name to the profile.
To make it easier, this is the starting time of the tournament across the globe:
9:00 a.m. Poland, Hungary, Czech Republic, Sweden
10:00 a.m. Estonia, Latvia, Finland, Turkey, Russia (Moscow)
14:00 p.m. Vietnam
15:00 p.m. China, Chinese Taipei, Macau
16:00 p.m. Japan, Korea
To play in the tournament you just need to register on the PlayFive.net site and join the tournament room on time. Those are the steps:
Click on Registration (upper part of the homepage)
Fill your username and password – which you will use to log in
Add your real name to your profile by clicking on "Change my Settings" in the upper right corner
Click on Tournament room on the left part of the homepage
Few minutes before the tournament starts a message about the registration will appear – you click yes – and that's it
If you are from China/Taipei/Macau, you might find this video useful: https://youtu.be/OhRtPVpq7Ac We don't understand them, but we trust them:)
Join also the FB event: https://www.facebook.com/events/132755284796388/