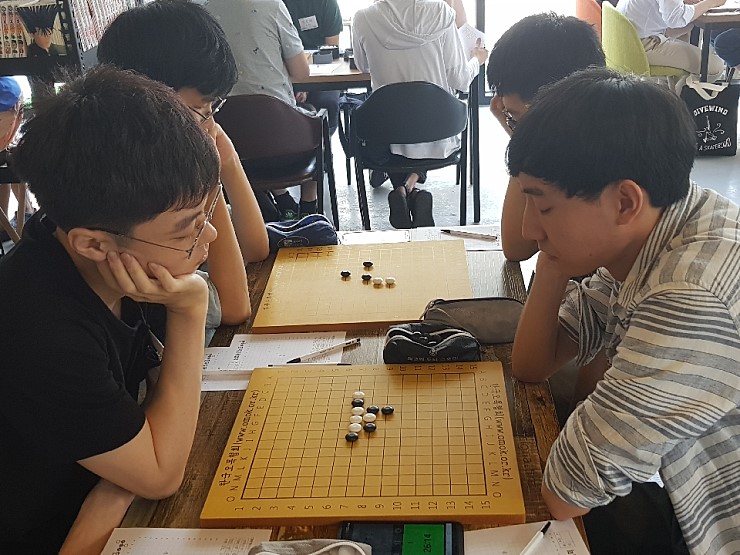 Dear renju friends.
In Korea, we had a tournament in 5 months.
13 players participated in Super league held in Cheonan, on June 6, and they fought happily.
Eventually, two players who were considered strong met in the Final.
Hwang Do hoon and Jang Won cheol showed a good game in the Final.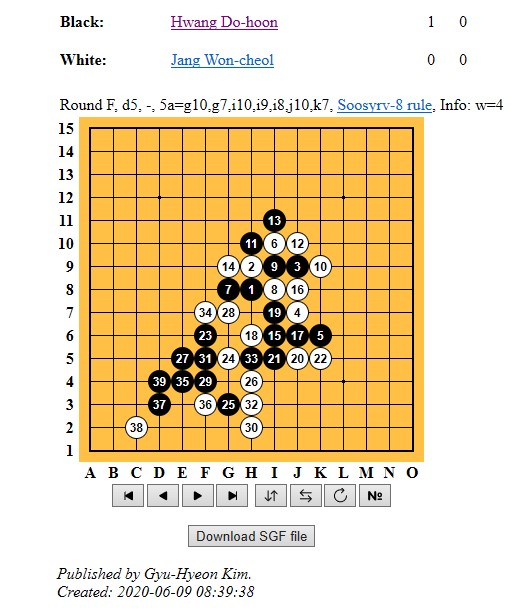 After mid, Jang played a advanturous move(16th), and Hwang never missed an opportunity. I think it was a game that showed off hwang's offense.
He got RIF ranking with this league. (his rating is 2352)