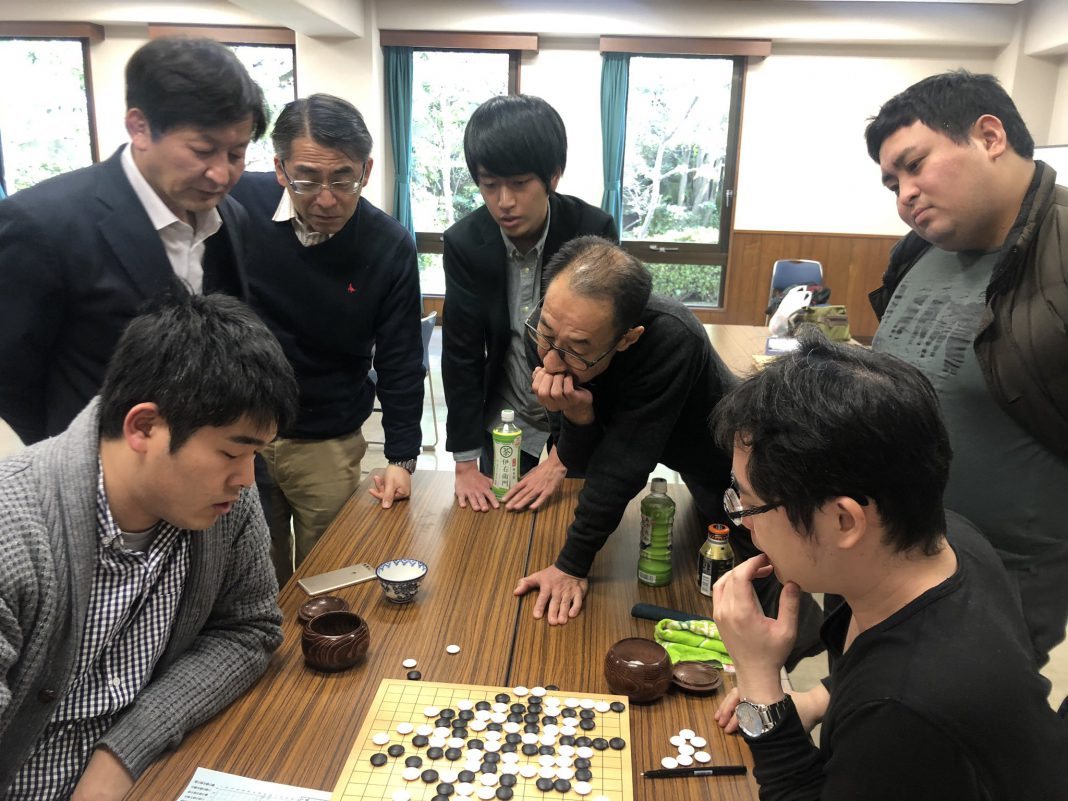 The ruling 28 time (!) Japanese Meijin Shigeru Nakamura won the tournament for the 7th time on its 14 time history. This is truly a consistent power from the mastermind of the game showing his mental strength, sharp memory and understanding of the game is still well ahaed of his younger rivals. Shunsuke Kamiya and Hiroshi Okabe achieved silver and bronze to get valuable qualification result as they earned a right to play in the upcoming biggest renju event World Championship A-Tournament final in Tallinn, Estonia played in August.
All games can be seen in renjuportal.com/live

Comments by Hiroshi Okabe:
Top 7 places:
1. Shigeru Nakamura  5.5 
2. Shunsuke Kamiya 5 
3. Hiroshi Okabe 3.5 
4. Fumiya Inoue 3.5 
5. Tomoharu Nakayama 3.5 
6. Maiko Fujita 3.5 
7. Yoshihiro Iio 3 
Some interesting results;
1R Fujita – Koyama 1:0 
3R Inoue – Koyama 0.5:0.5 
5R Inoue – Okabe 1:0 
6R Nakayama – Fujita 0.5:0.5 (There are Fujita's VCF on final board, both of them missed. She would 3rd place if she got it!) 

Top 3 got place to AT of coming World Championship in Estonia, but it is unclear who can go.