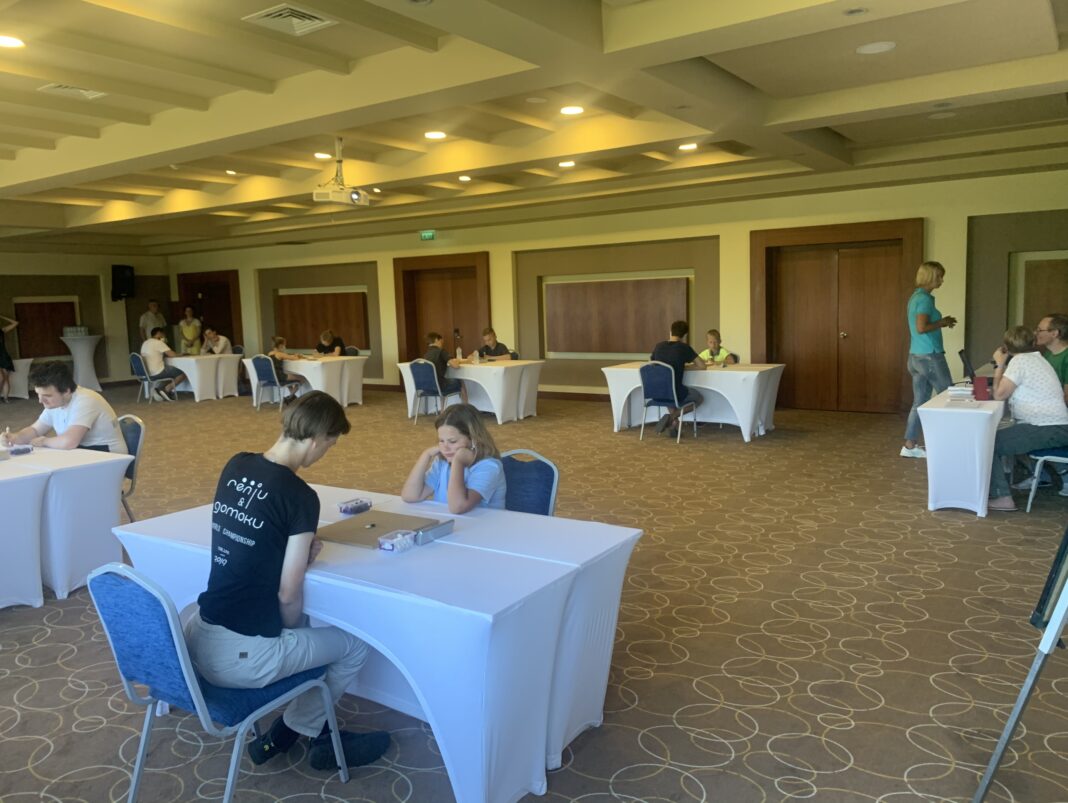 Dear renju and gomoku friends, the break from international title competitions is over and we are once again able to hold live tournaments. Mert Gürgüç is the main organiser of the event and Dmitry Epifanov is the main referee, Irina Metreveli and myself helping aside in the YEC 2021 in Çanakkale, Turkey. Çanakkale is the nearest major urban center to the ancient city of Troy, which (together with the ancient region of the Troad) is located inside Çanakkale Province.
The participants amount is not large this time but most important is that the event is held live and it is organised very, very nicely indeed. It is definitely one of the most relaxing locations I have been to – great organisinig, cozy supporting atmosphere and people. I would say that in a time like this full of political confusion, this live tournament with renju and gomoku friends gathering in a normal way is really good antidote to the confusion and repressing feelings people might be going through. Later I might write more about how it was to travel now. It felt before that it would be difficult but shortly put, there have been no problems so far and things have gone smoothly. I felt it is important to come here and be part of this event. Thank you all who came and the organisers who made this possible!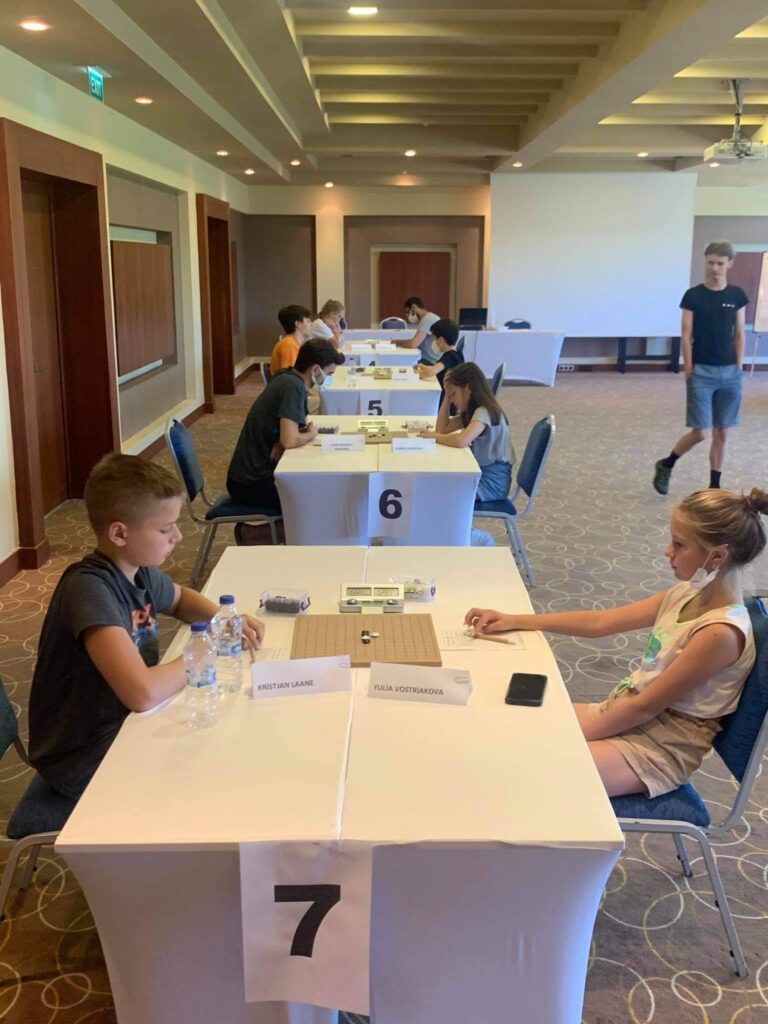 This time all groups are set to play together but the tournament is perhaps giving even more experience to the participants this way. Also, fast gomoku tournament will be played after the renju tournament.
It is very exciting to follow and the standings are intense after 4 rounds (Taraguchi 10 rule swiss system 9 rounds with 90min + 30sec time control is played):

1. Peter Burtsev 2383 RUS 4p (born 2004)
2. Rauno Lääne 2111 EST 3p (2008)
3. Nikolai Burtsev 2255 RUS 3p (2007)
4. Ekaterina Porokhina 2073 RUS 2.5p (2006)
5. Ibrahim Kaan Aslan 2057 TUR 2.5p (1998)
6. Maxim Metreveli2258 RUS 2p (2002)
7. Alexander Pinsky2219 RUS 2p (2013)
8. Lev Zhukov 0 RUS 2p
9. Alp Ali Kirkan 1785 TUR 2p (2010)
10. Kristjan Lääne 1678 EST 1.5p (2008)
11. Daria Churikova 1806 RUS 1.5p (2009)
12. Anastasja Buslakova 1859 RUS 1p (2010)
13. Emir Mehmet Eryilmaz 1699 TUR 1p (2002)
14. Yulia Vostriakova 1651 RUS 0p (2008)
Follow the live standings and pairing of the 5th round at https://chess-results.com/tnr576446.aspx?lan=1&art=2&rd=5